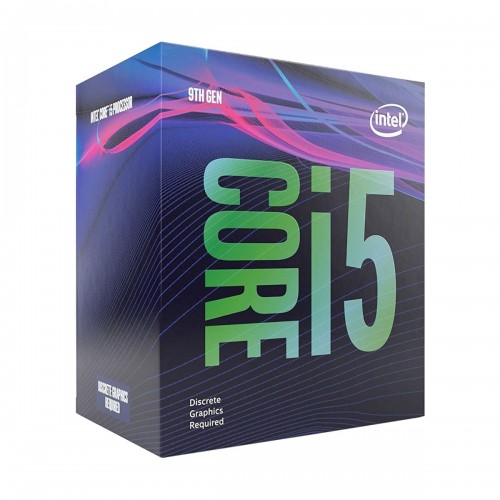 Specifications
Processor
Processor Series
i5-9400F
Processor Speed
2666
Cache
9 MB SmartCache
Bus Speed
Base Frequency 2.90 GHz Maximum Turbo Frequency 4.10 GHz
Number Of Cores
6
Number Of Threads
6
Max Memory Size
128 GB
Memory Type
DDR4
Others
Default TDP 65 W Max Number of Channels 2
Warranty
03 Years
Description
Intel 9400F 9th Gen Processor
Intel 9th Gen, Core i5 9400F Processor is the star of the show for gamers, alongside some powerful, workstation-class options as well. Even so, Intel's most recent generation of processors has only just begun.The Intel Core i5-9400F was just released and you can expect the latest and greatest features from this processors.
Intel 9400F Features
Intel Core i5 9400F 9th Gen Processor seem to be based on different stepping. In this processor , the base frequency is 2.90 GHz, Maximum Turbo Frequency is 4.10 GHz with 9 MB Smart Cache.This Intel Core i5 9400F has 6 cores, 6 threads and is rated for a 65 W TDP. This Processor Compatible only with Motherboards based on Intel 300 Series Chipsets . It has no integrated graphics. This Intel Processor provides 128 GB memory with DDR4-2666 and provides 3 years manufacturing warranty.Click here for more intel processor...
Intel Core i5 9400F 9th Gen Processor
Availability:

In Stock

Model

Intel 9400F
Intel