Price Change Declaimer
Tech Land BD can change The price of any product at any moment due to the volatile price of the technology product.
Product Image Declaimer:
Product Image For Illustration Purposes Only. Actual Product May Vary In Size, Color, And Layout. No Claim Will Be Accepted For Image Mismatch
Product Information Declaimer:
We cannot guarantee that the information on this page is 100% correct. Tech Land BD is not responsible for the results obtained from the use of this information.
Stock Availability Declaimer
Stock Availability Are Subject To Change. Please Confirm Availability Before Shopping By Calling Us.
Description
A4 TECH Bloody GC-330 Gaming Chair Specification

Headrest: Removable Headrest



Waistrest: Ergonomic Lumbar Pillow
Armrest: 3D Adjustable Armrest
Framework: Solid Steel
Swing Mechanism: Yes
Height Adjustment: Yes
Backrest Tilt Adjustment: Yes
Upholstery Material: Eco Breathable Leather
Explosion-Proof Security: Stable 4-Star Nylon Base
Remote: Pitch Angle Can Be Fixed
Weight Restrictions: Up To 150 KGS
Color: Black+Red
warranty : No warranty
A4 TECH Bloody GC-330 Gaming Chair Overview
Sturdy Frame Construction
A strong integrated metal frame is designed to promote a correct sitting position, it's an ergonomic gaming chair.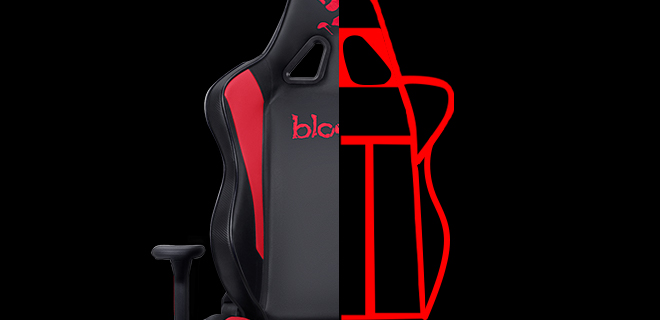 Ergonomic Lumbar Support System
The removable headrest keeps the neck relaxed and the ergonomic lumbar pillow takes you away from lumbar paining.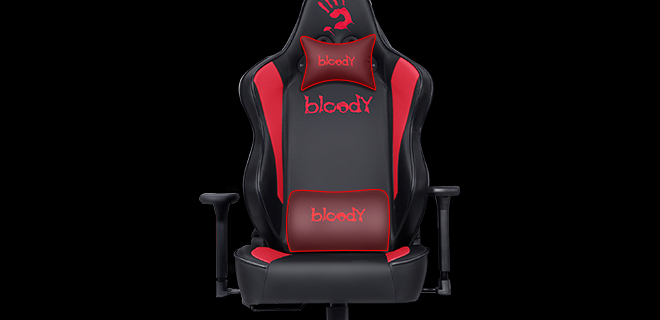 Max Recline 160°
Our special designed conventional tilt mechanism handles heavy duty, provides you with fully control over the suspension of the chair.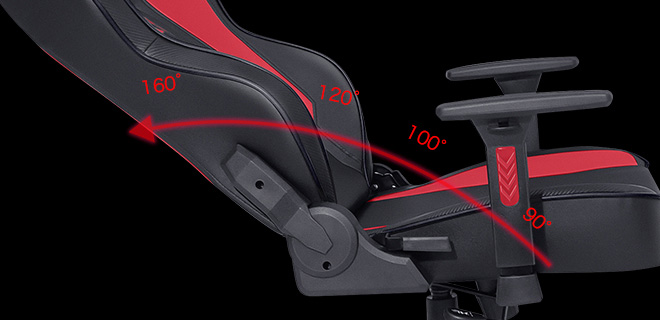 3D Adjustable Armrests
Soft leather covers the surface and supports the forearm to relieve wrist pressure and muscle strain which maximum your gaming experience.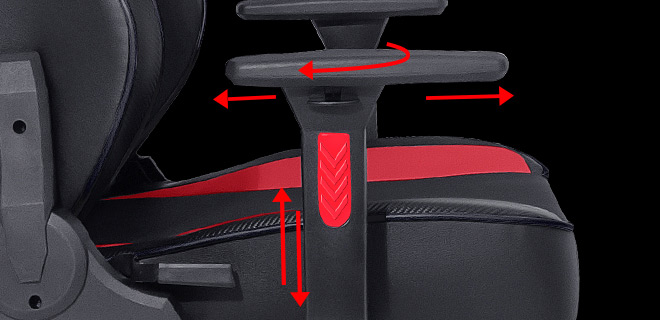 Comfortable and Durable Leather
Tactilely comfortable, hypoallergenic upholstery materials have a sufficient margin of safety and ensure optimal heat transfer, as well as absolute comfort throughout the entire service life.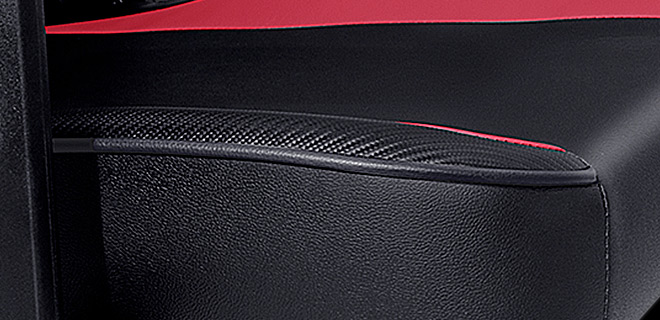 High-Density Mold Shaping Foam
Anti-collapse seats, high-quality carbon fiber fabrics, and high-density breathable cushions provide ultimate support and comfort.
Seat Height Adjustable
10cm Adjustable height for multi-tasking convenience.
Stable 4-Star Nylon Base
Cutting design nylon base, tend to be lower to the ground, maximum weight capacity is up to 150 KGS.
360°Swivel
360°Swivel base allows for easy turning and rolling.
What is the A4 TECH Bloody GC-330 Gaming Chair Price in Bangladesh 2022?
The
A4Tech
Bloody GC-330 Price in BD is
19,500৳
in Today's 2022-08-15 Market. This A4 TECH Bloody GC-330 Gaming Chair Manufacturing by
A4Tech
Comes With
Based on 0 reviews.
Tech Land BD
Offers you A4Tech Bloody GC-330 by
19,500৳ and its regular price is
24,000৳ Which is also In Stock Now at our Showroom. Follow us on
Facebook
For Regular updates & Offer. Subscribe Our
YouTube
Channel for Product Reviews.
A4 TECH Bloody GC-330 Gaming Chair Review in bd:

| | |
| --- | --- |
| product price | 24,000৳ |
| special price | 19,500৳ |
| Stock Status | In Stock |
| Manufactured By | A4Tech |
| Product model | Bloody GC-330 |
| Total Reviews | Based on 0 reviews. |
| Last Edit date | 08/14/2022 |