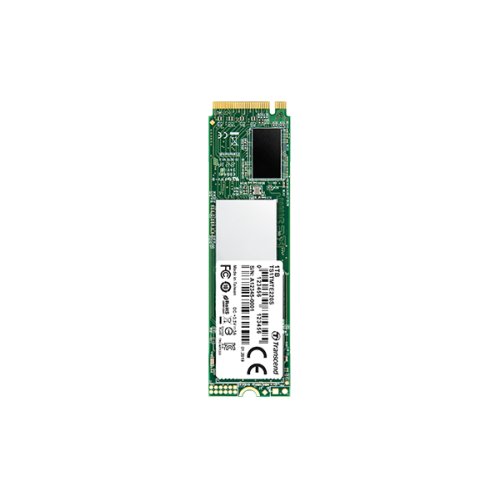 Description
1TB 220S NVMe PCIe
●︎ Hard Drive Capacity: 1TB
●︎ Weight .30 oz
●︎ Connector: NVMe
●︎ Connector Type: PCI
●︎ Contents Drive, documentation
●︎ Enclosure Type: Internal
●︎ Form Factor: M.2
●︎ Data Transfer Rate: 2800 MB/s
●︎ Physical Dimensions 3.15" x 0.9" x 0.1"
●︎ Ports/Connectors NVMe PCIe Gen3 x4 connector
●︎ Power Notes Operating Voltage: 3.3V±5%
**5 years warranty.
Transcend's 1TB 220S NVMe PCIe Gen3 x4 M.2 2280 Internal Solid State Drive aims at high-end applications, such as digital audio/video production, gaming, and enterprise use, which require constant processing heavy workloads with no system lags or slowdowns of any kind. Utilizing the PCI Express Gen3 x4 interface supported by the latest NVMe standard, 3D NAND flash memory, and a DRAM cache, the 220S offers supreme transfer speeds that override others. Unlike planar NAND memory, 3D NAND flash features memory cells stacked vertically in multiple layers. 3D NAND overcomes density limitations of 2D planar NAND, and delivers a higher level of performance and endurance. click here for more ssd.
Transcend 1TB 220S NVMe PCIe M.2 SSD
প্রোডাক্ট অর্ডারের পূর্বে সাপোর্ট থেকে স্টক এবং ডেলিভারি সম্পর্কে জেনে অর্ডার করার জন্যে অনুরোধ করা যাচ্ছে।
Availability:

In Stock

Model

1TB 220S
Transcend