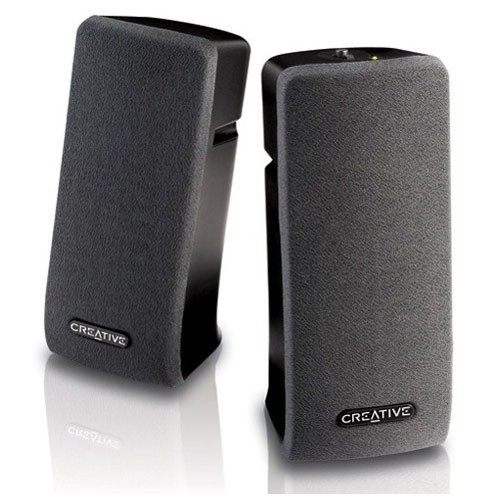 Description
Creative SBS A35 2.0 Speaker:
Model- Creative SBS A35
Type- Wired
RMS/Channel- 1W, 2:0
Dimensions- 183.0 x 73.0 x 95.0 mm (7.20 x 2.87 x 3.74 inches)

Total Speakers - 2
Left Satellite- 239g (8.4oz)
Right Satellite- 343g (12.1oz)
Connector- Type Stereo Jack
Signal to noise ratio- 70dB
Frequency- 100Hz-15 KHz
Colour- Black
Weight (kg)- 0.05
Creative SBS A35 2.0 Speaker: Are you looking for powerful speakers that produce dynamic sound and are manufactured by a renowned company? The SBS A35 Speaker, from the house of Creative promises to live up to your expectations. It provides the listeners with supreme quality sound, and impeccable clarity. These compact desktop speakers are rich in technology and come with flawless sound engineering. The Creative 2.0 speakers are delicately designed with a slim body and a built-in bass port, which offers impeccable output and quality sound.The Creative Speaker is perfect to be attached to the computer and your music devices. The Creative SBS A35 speaker is versatile and provides a rich quality stereo sound. It ensures easy usage with uninterrupted performance. The speakers have magnetic shields and you can use them anywhere you like. Now you can experience distortion-free audio, even when you are hitting a high volume on the speakers. The speakers are ideal for listening to your favourite music and for VoIP applications like Skype.

Creative SBS A35 2.0 Desktop Speaker
Availability:

In Stock

Model

Creative SBS A35
Creative